Accounting Dynamics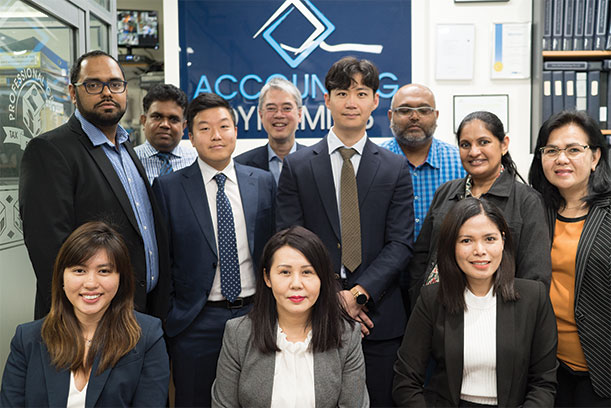 A Dynamic Team
We are a team of Dynamic and Diverse professionals who's goal is to steer you in a straight line to success. Our team have extensive experience in helping both businesses and individuals put in place accounting systems which allow them to go about their daily routine stress free and with financial confidence.
With over 40+ Years combined experience in all areas of Accounting and Business Management and Consulting we pride ourselves on working hand in hand with our clients to achieve their financial and business goals.
Our services include but are not limited to:
Taxation
Business Activity Statements (BAS)
Accounting & Book Keeping
Budgets & Forecasting
Cash Flow Statements
Montly & Quarterly Reporting
Management Accounting
Self Managed Superfunds (SMSF)
Superannuation Audits
Software Solutions
Tax Planning
Business Consulting
Below Benchmark Auditing
Feel free to reach out today and have a chat with one of our friendly team!